Meet Salma, the superstar independent behind Salma's Hair Studio in Ilford. Salma's Hair Studio is one of only two UK locations trained by Mounir (the revolutionary transformation celebrity hairstylist)!
Salma is no newbie to the beauty industry and has been a senior hairstylist for over 20 years, giving her plenty of experience. In need of a change of scenery and merely a fresh start, Salma moved to Ilford just over a year and a half ago. With her skills and experience accompanied by her enthusiasm and outstanding work ethic, Salma quickly began looking for spaces to continue doing what she does best, making her clients look and feel beautiful. Located on the high street, Salma believed she had found the perfect spot, so she began setting up shop.
In no time, Salma's Hair Studio proved to be a hit in the Ilford community with clients from all walks of life visiting the salon and leaving with their desired look at the experienced hands of the owner, Salma. In her hair studio, she not only created high end looks, but she also unlocked new levels of confidence in all her clients with no one leaving without the brightest smile on their face and feeling like their best self. One client described her time at the hair studio as the 'best experience' with Salma knowing precisely which colour would suit her. The client described the staff as 'friendly and experienced' and exclaimed that she 'loved it.'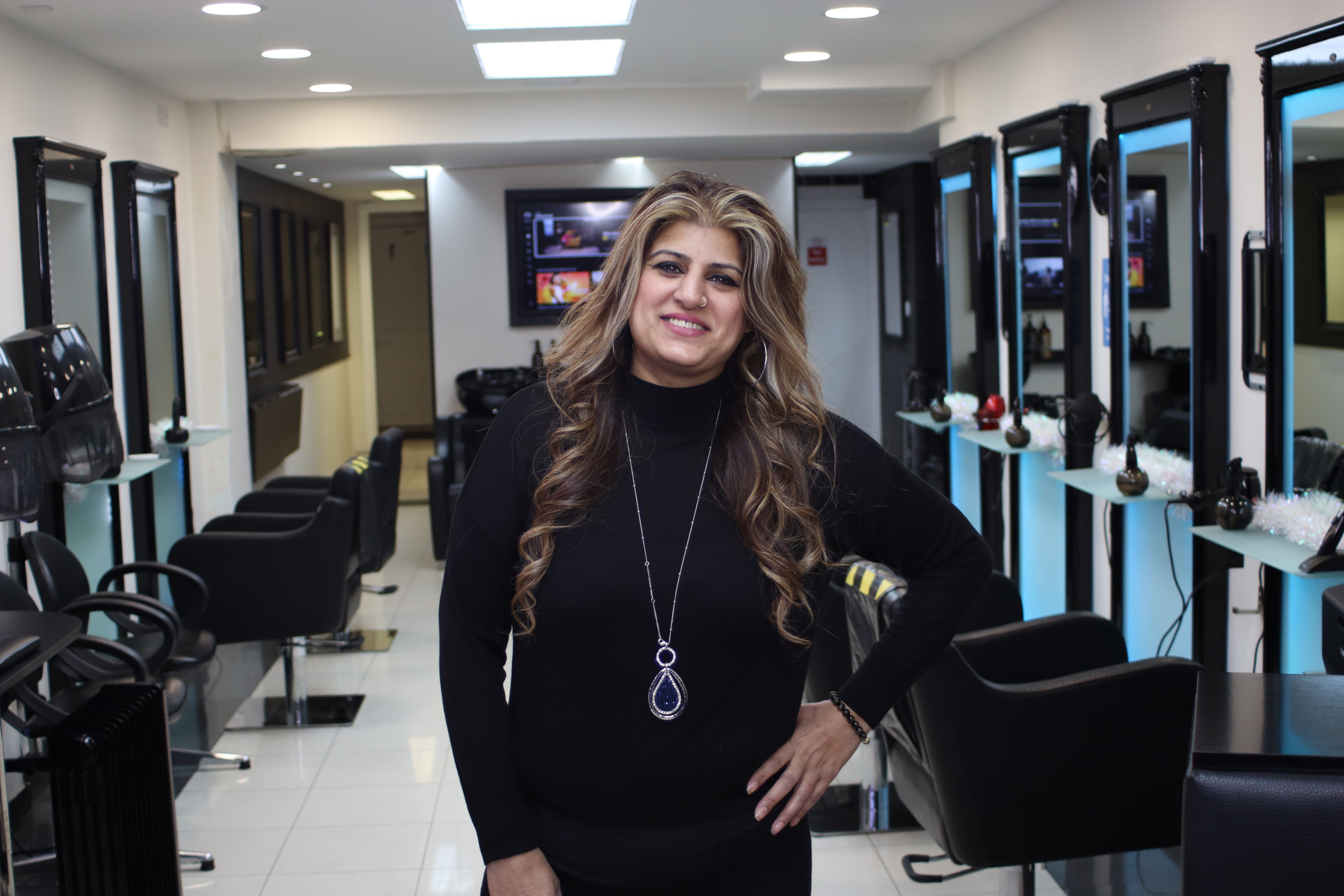 But unfortunately, like most businesses in The United Kingdom, Salma's Hair Studio was deeply affected by the impact of COVID-19. The studio went from being filled with both customers and life to being closed and deserted for three months under government order, with further restriction now imposed. In an interview with Salma herself, she described the lockdown period as a 'hard time.' And rightly so. Imagine having to suddenly adjust from seeing different customers every day to seeing none at all, 20 years of experience just sitting at home.
However, it was not the end of Salma's Hair Studio. In fact, this is merely just the beginning. The business is just getting started. Eventually, first and second lockdowns came to an end, and Salma was back in her beloved studio, once again doing what she does best. It wasn't easy in the beginning, though. Like most of us, Salma said that she found it difficult to adjust to reality. She went from months of not seeing her clients, to most of them wanting a new style to uplift themselves after such a difficult time. A trend which Salma hopes will continue after the third national lockdown, with her customers coming back to the hair studio they love and trust.
Furthermore, safety had now become a bigger priority than before with Salma having to implement COVID measures in line with advice from Public Health England to operate safely. Initially, this sudden change proved difficult with feelings of fear and doubt dawning over Salma. In her interview, Salma said that she wanted to give up on her passion during this time and did not feel like working anymore. Her son, however, was not going to let that happen. He recognised his mother's hard work and drive and did not want that to be a thing of the past. Salma says that during this time, her son was her rock and motivated her to continue. For that she expresses her never ending gratitude to her son for seeing her through a hard time, saying 'thank you for being a star.'
Since then, Salma has begun working on exciting new projects with her visions set on a brighter future. She says it is her dream to cover all things beauty and transform her hair studio into Ilford's most vibrant one-stop-shop. Not only will she have stunning hairstyles and superb customer service to offer to the community of Ilford and those travelling in, but she also wants to combine this with a beauty and nail studio. She is currently working on a collaboration with beauticians and nail technicians to provide the ultimate experience to her clients both returning and new. Who wouldn't want to get a stunning blowout and a facial while they wait for their nails to dry? It already sounds like a dream come true.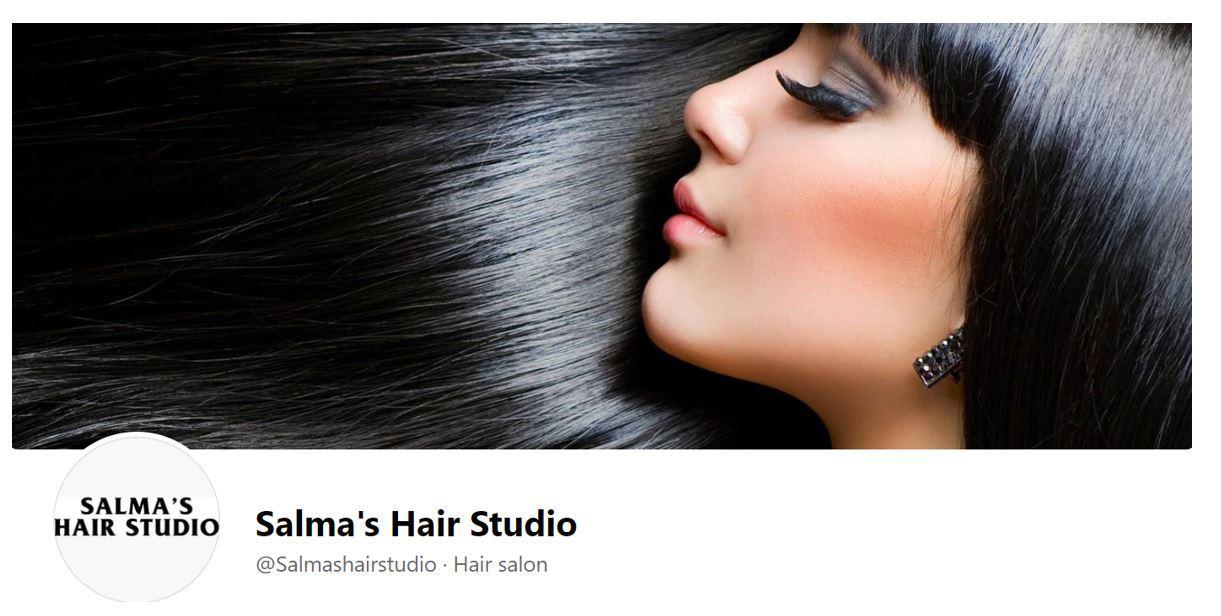 Once businesses reopen, visit Salma's Hair Studio situated in the heart of Ilford for all things hair, offering you a wide range of products and services to achieve your desired look. With an extensive selection, Salma's Hair Studio will have you covered for whatever you need from style and cut all the way to colour. You'll be touched by Mounir's work and able to start your hair transformation. Taking care of all their clients' needs, they also offer a separate hijab friendly room. So if you want to stun all the guests at a wedding, turn all the heads at a party, unlock a new level of confidence in your day to day life, or if you're ready to treat yourself or a loved one to a day of pampering, Salma's Hair Studio is your best bet.